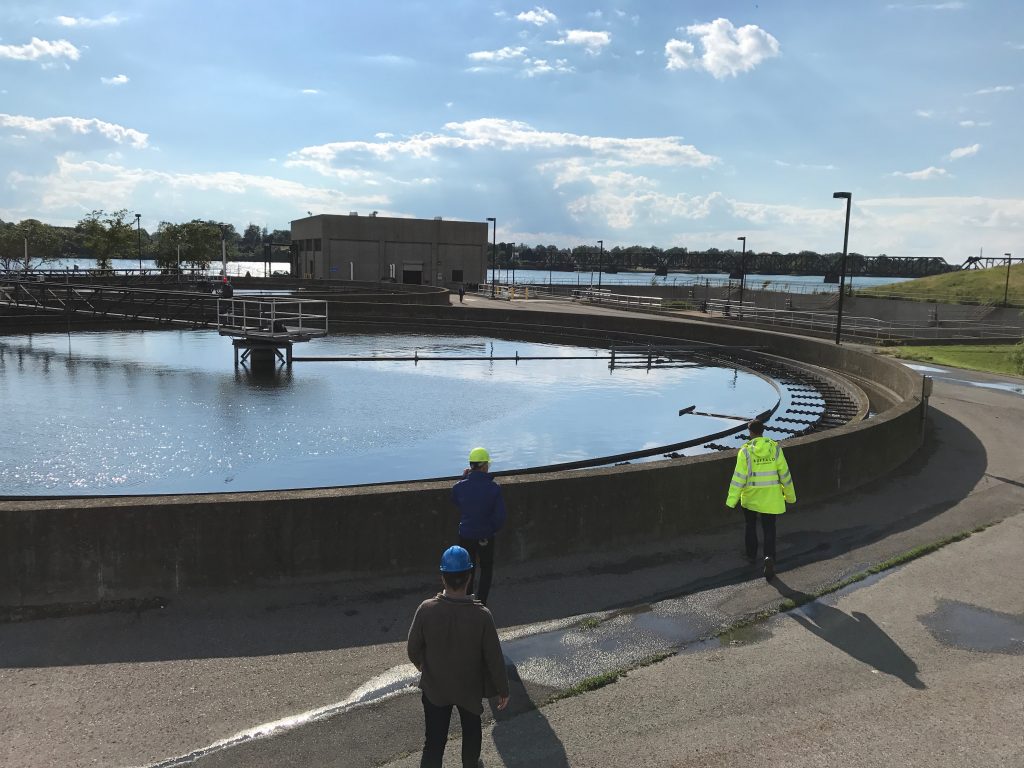 Blue skies, river and wastewater treatment – it's all connected and of utmost importance to our environment and health.
We were treated to an exceptional tour of the Sewer Authority Wastewater Treatment Plant by Alex Emmerson including an introduction to overall operation by plant supervisor, Mike Letina. Participants on the tour came from a wide variety of backgrounds, including a chemical engineer student at UB, employee of the Land Trust and curious city residents. It was fascinating to all.
We learned about sludge vs FOG (fats, oils, grease), WAS (waste activated sludge) and Mixed Liquor. Interested? Check out this messaging video made by New York Water Environment Association (NYWEA). And/or stay tuned for our next Vision Niagara tour later this year!