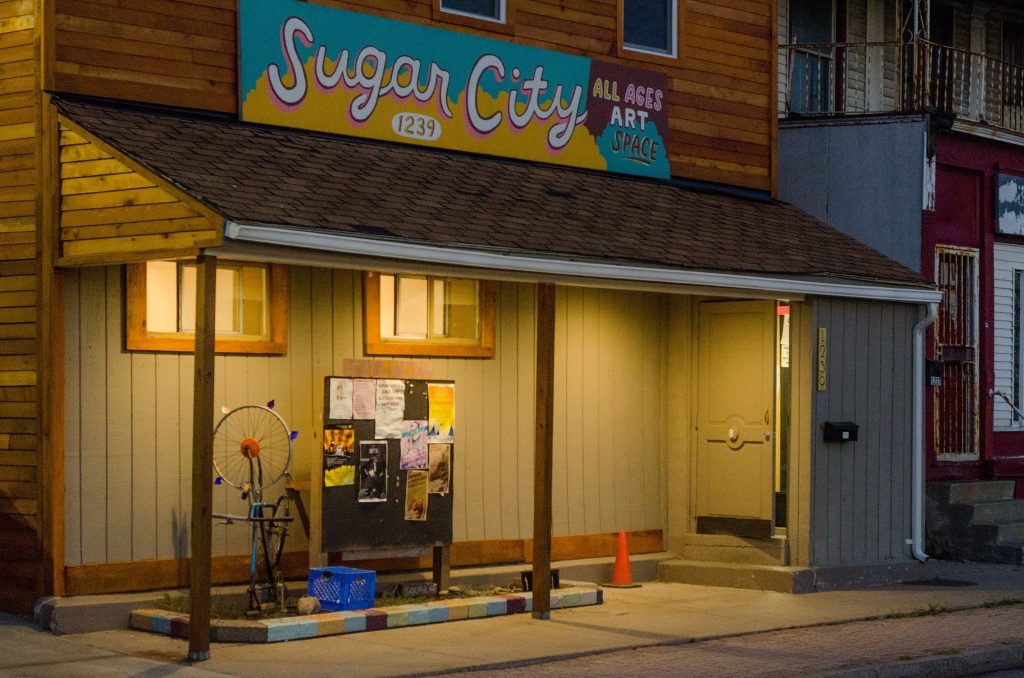 This month's interview is with Andy Szuba andAimee Buyea from Sugar City!
What four words describe your project?
Andy says: Volunteer, Community, Inclusive, Art
Aimee adds: all-ages arts and cultural space
Describe the work you do and the impact you're trying to make:
Sugar City is Buffalo's only legal, DIY, volunteer-run, all-ages performance venue. Accordingly, all events at Sugar City are drug and alcohol-free and end before 11pm. Our goal is to provide an accessible and alternative space to share and create art and community projects based on participatory culture and a do-it-together attitude. This organization focuses itself on the exhibition, performance, and creation of art for those who cannot obtain space from traditional sources. Events and initiatives include, but are not limited to music, films, poetry readings, a zine library, meeting space, art gallery, workshops, and more. We want to break down the barriers of what is and isn't "art" because in some way everyone is an artist.
What brings you to the Niagara Street Corridor:
Aimee: We found an awesome building that works for our needs and have the support of a great landlord, Bill Breeser.
Andy: We made our Niagara St location our new home after seeing the potential of the NSC. Considering the amount that has happened in the two years we've been there, we can see we made a wise decision.
What are you noticing in Buffalo that deserves more attention?
Accessibility. We can't wait for the Niagara St re-construction to reach our block. Our neighborhood needs more walk-ability, bus shelters, traffic calming and bike racks!
What is your favorite number?
19-it is the address of our original home at 19 Wadsworth ST