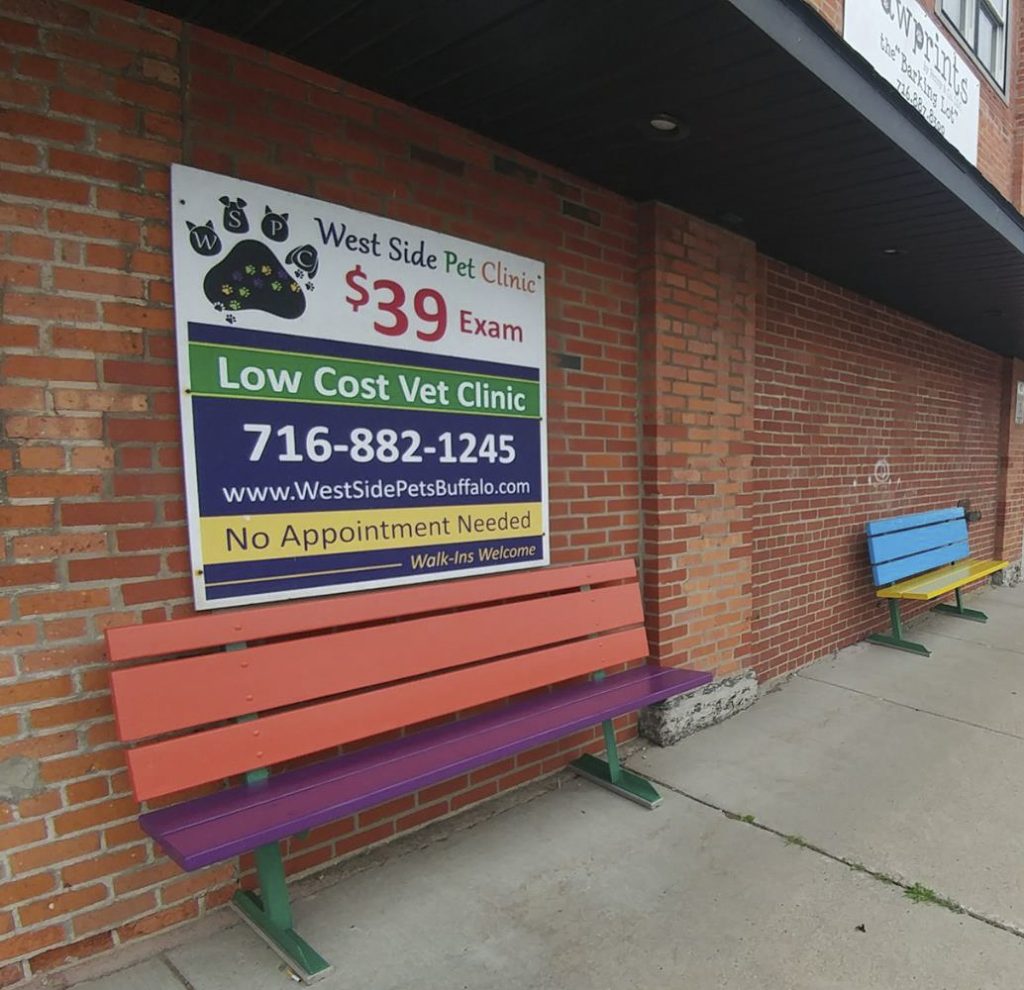 We are thrilled to present another important business #onNiagaraSt: West Side Pet Clinic! Joe Speranza, Office Manager, told us a bit about their work.
We love Dr. Susan Sickels, Co-Owner and Head Veterinarian. And we are grateful that co-owner Dr. Reed Stevens established the clinic here.
You can find them on Facebook.
What four words describe your project?
Low Cost Veterinary Clinic
Describe the work you do and the impact you are trying to make
We are a walk-in, pet wellness clinic on the West Side of Buffalo. When we began, our goal was to provide quality, affordable pet care, and educate clients on how to be responsible pet owners.
What brings you to the Niagara Street Corridor?
When we started this project in 2013, Niagara Street wasn't booming quite like it is now. We wanted to open a brand new type of pet clinic: walk-in, high-quality, low-cost. There have been wonderful advancements in veterinary medicine, but as equipment gets better, prices get higher. Rising prices, unfortunately, left a lot of pet owners behind. We chose Niagara Street specifically because we recognized that the Upper West Side was a densely populated area underserved by Veterinarians, filled with well-intentioned pet owners who were quite frankly scared to take their pets to the Vet because of cost.
What are you noticing in Buffalo that deserves more attention?
The entire West Side deserves more attention. It is such a vibrant community and we are absolutely thrilled to be a part of it. Resurgence Brewing right across the street gets plenty of deserved attention, but lesser-known gems like the West Side Bazaar, and to a greater extent Ranchos Venezuelan restaurant need to be recognized!
What's your favorite number and why?
13. It's been my favorite number since childhood but I'm not sure why