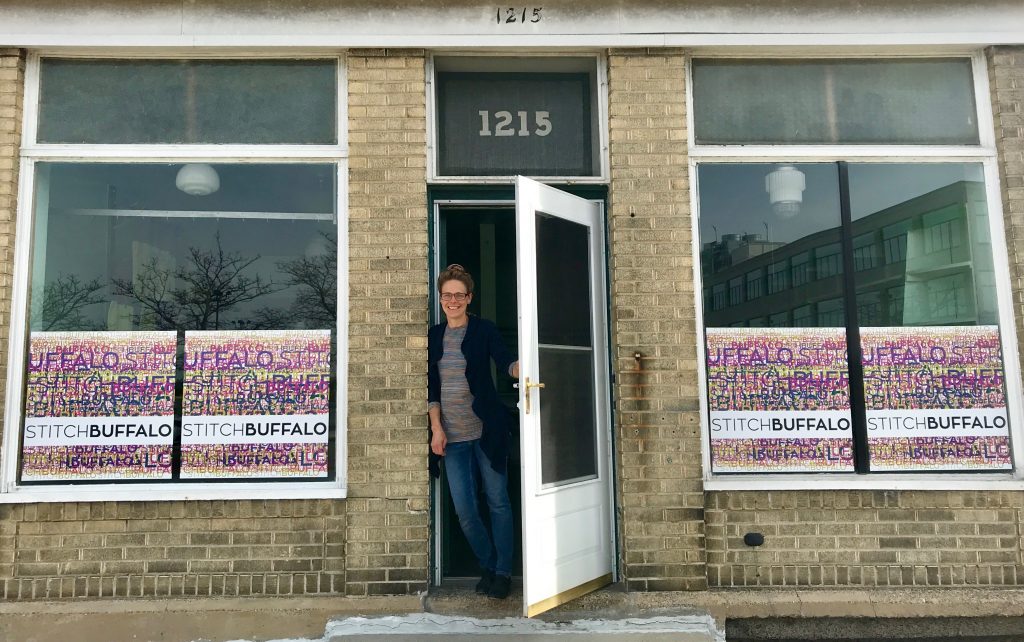 What is Stitch Buffalo? "Utilizing the textile arts as our catalyst, Stitch Buffalo creates opportunities for cross-cultural community experiences and economic empowerment for resettled refugee women in Buffalo, NY. Each week a growing group gathers to weave and embroider.  It is a time of laughter, socialization, curiosity and learning.  Colors and patterns are chosen, beads are strung and women on the edge of society redefine their identity while building bridges of confidence and community.
Initially starting with a single refugee woman, it has now grown into a thriving community of over 55 women from Bhutan, Burma, Nepal, Thailand and Angola. Each week these women come together to form a Refugee Women's Workshop, sewing handcrafted goods for sale within the community." (www.stitchbuffalo.org)
Dawne Hoag (pictured above) founded the organization in 2014 and they've been growing ever since. Hence, the need to have a new and larger location.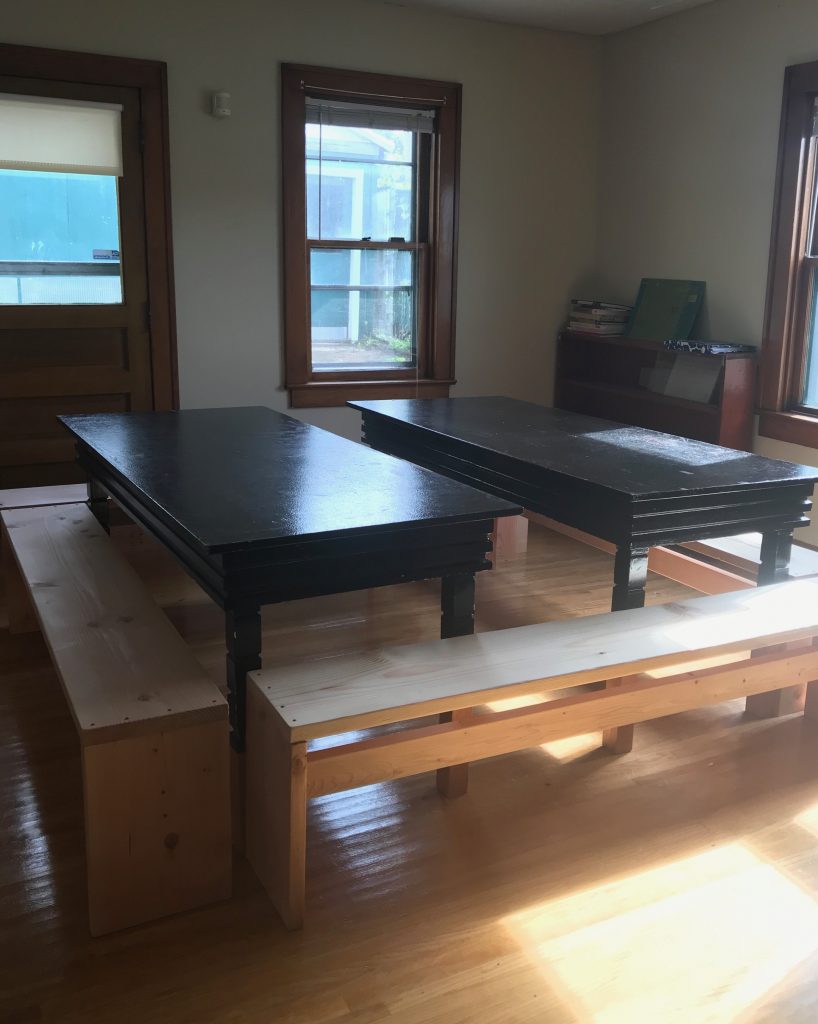 They now have a beautiful working space and an opportunity to show off their handwork because they moved to 1215 Niagara Street, a location with a long history for the neighborhood. Although nondescript as a building, this little structure goes back many decades as a butcher shop and neighborhood store. The interior has original equipment including an oak walk-in cooler.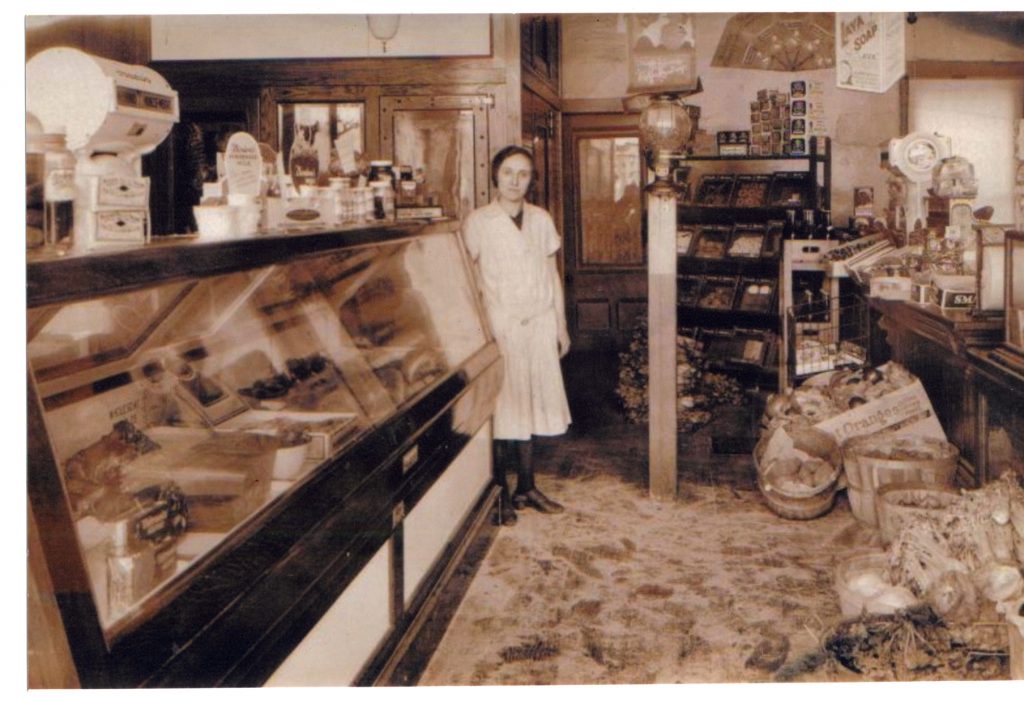 Jospehina Rizzo is pictured above in the same location, ca. 1930. The cooler pictured in the foreground will now have the enameled trays filled with embroidered works. They will be open for retail on November 25th!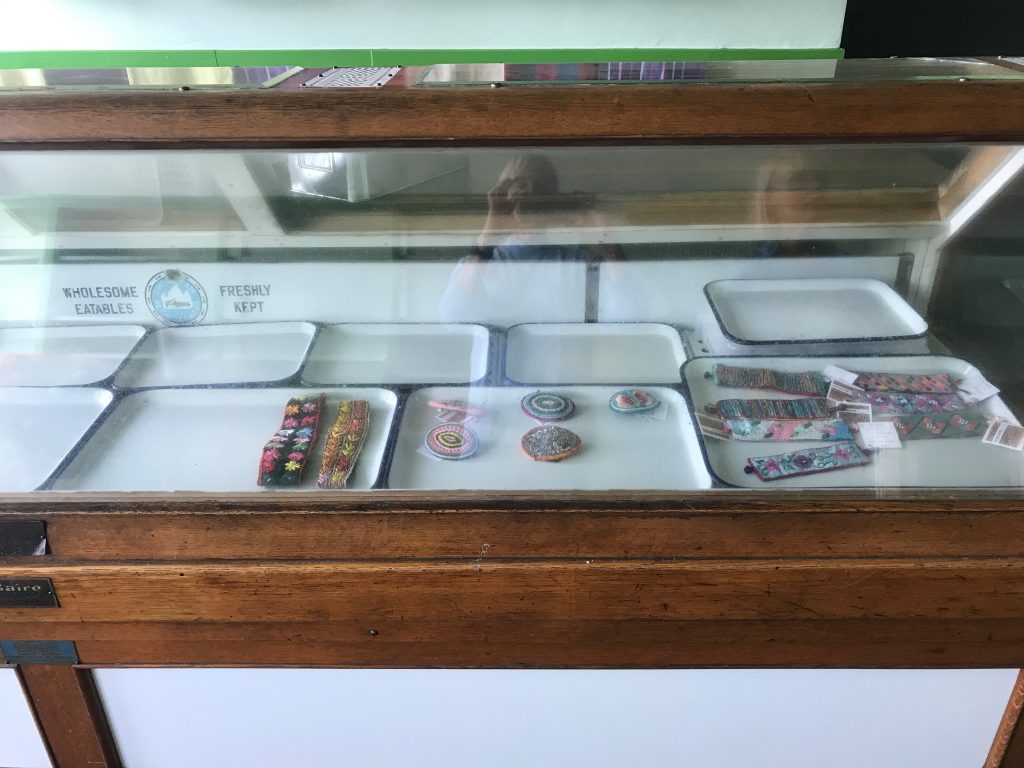 This is an exciting development for our neighborhood because the building has been vacant for several years. Kudos to
Rich Products
for helping this project move forward!
We spoke with founder, Dawne Hoag recently.
VN: What four words describe your project?
DH: Beautiful textiles women refugee
VN: Describe the work you do and the impact you're trying to make
DH: We're trying to bridge communities, provide financial empowerment for women. We encourage women supporting women. We're building a local community and a circular economy through the textile arts.
VN: What brings you to the Niagara Street Corridor?
DH: We need to be on the Westside to serve the woman that we work with and
Rich Products
has donated the space.
VN: What are you noticing in Buffalo that deserves more attention?
DH: I'm noticing a lot of homes that need repair
VN: What's your favorite number & why?
DH: 7 The cycles of seven