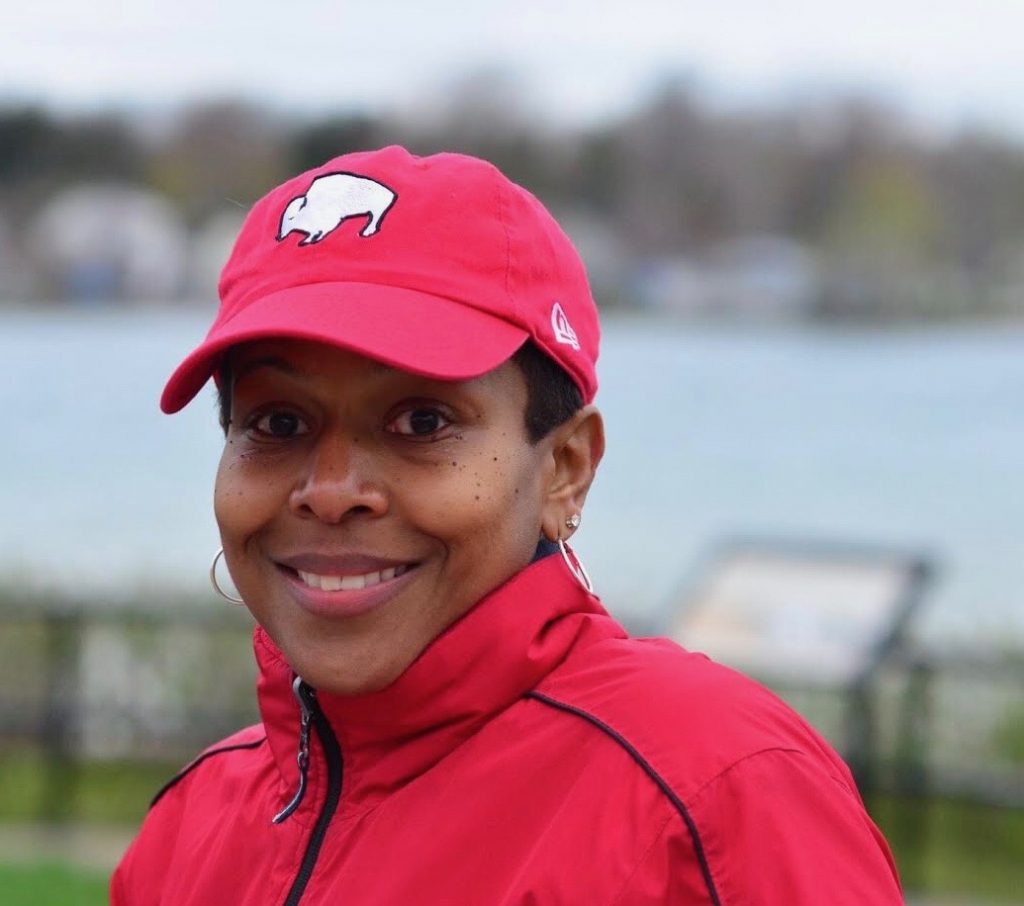 You might wonder who some of the folks are directing Vision Niagara. We're pleased to present Dionne Williamson who is one of this  year's honorees at the 45th Annual Buffalo Black Achievers awards, a well deserved and prestigious distinction.
Ms. Williamson is a native of Western New York.  After graduating from Lackawanna Sr. High School she joined the United States Army Reserves, served eight years and earned the enlisted rank of Sergeant.  In her military position as a Personnel Records Specialist, she maintained personnel records-specifically beneficiary and life insurance policies, for enlisted members.  During this time she attended Medaille College and earned her Bachelor of Science degree in Business Administration/Management.
Ms. Williamson is no stranger to the world of entrepreneurship as well.  She owned and operated a handmade greeting card business for six years and pursued other entrepreneurial endeavors.  During this time she participated in the University at Buffalo School of Management's Minority and Women Emerging Entrepreneurial Mentoring Program.  She is also a Certified Interior Design Consultant and received this certification from the New York Institute of Art and Design which has allowed her to further enhance her already creative design and organizational talents.
Ms. Williamson is currently the National Sales Director at Visit Buffalo Niagara.  She has been on the VBN team for 13 years.  In her position, she promotes Buffalo as a meetings and convention destination.  She has worked primarily with the fraternal and religious meetings markets as well as the military and family reunion markets.  Ms. Williamson was recently promoted and now handles the corporate and national association markets specializing in education, environmental, insurance, multicultural and cultural/fine arts just to name a few.
Vision Niagara is grateful for all the advice and hard work that Ms. Williamson donates to our efforts!