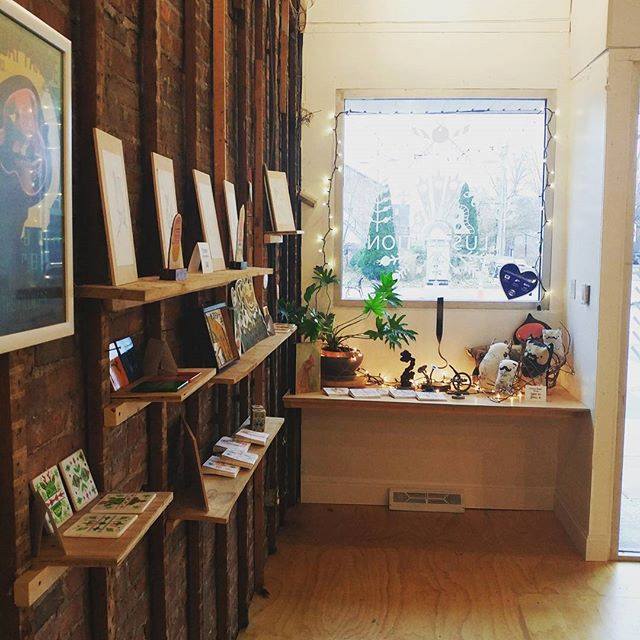 We are delighted to welcome 12 Grain Studio to our Niagara Street neighborhood! These folks are an amazing creative team – check them out soon!
VN: What four words describe your project?
Creative Art Design Studio
Describe the work you do and the impact you're trying to make:
We have a wide range of projects going on at the moment, from logos to murals, posters to animations. In all aspects of what we do, there is always a focus on incorporating custom illustration. The majority of our work is for small businesses, nonprofits and higher education. As artists, we also have original handmade crafts and artwork for sale. The appeal is our ability to adapt by using different styles for each clients' needs and offering a service that is not typically found in this area.
What brings you to the Niagara Street Corridor?
We've always looked to Niagara St. because it is culturally diverse, but not too busy. It's an up-and-coming neighborhood with a lot of potential to be a great part of Buffalo. We also have a few friends with businesses here and want to be part of the rejuvenation. We got connected with Buffalove Development who helped us with a great space.
What are you noticing in Buffalo that deserves more attention?
Incentives for small businesses to open in the downtown area, in affordable spaces, owned by reputable landlords. As Buffalo grows, parking and traffic will become a concern. We would love to see more healthy food options. The need for covered bus stops.
What's your favorite number & why?
12, because 15 is too much