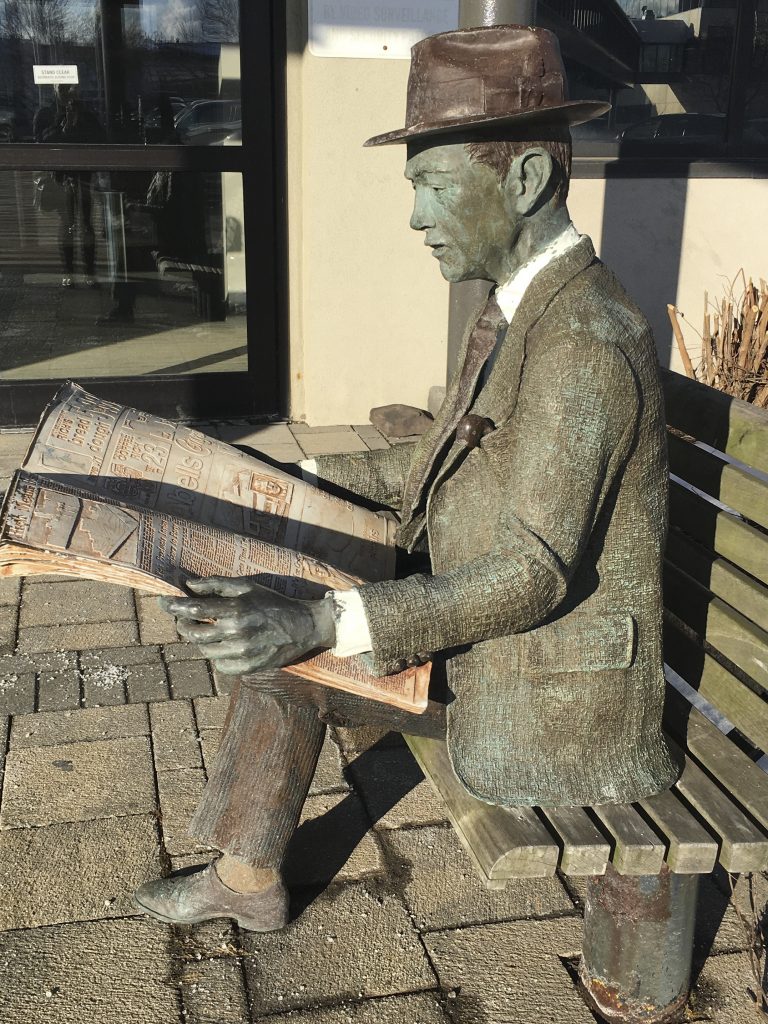 This guy couldn't join us but he greeted us at the door of Rich Products where we had our February general meeting on February 1st. Many thanks to Rich's for the lovely meeting rooms and, oh, those fresh baked cookies!
The bulk of the meeting was used for planning events for 2017. We've got history tours, bike tours, foodie events and clean-ups for the corridor in the line-up. First up: Earth Day at Broderick Park! We're delighted to be collaborating with West Side Black Rock Neighborhood Housing Services, Black Rock Riverside Alliance, Buffalo State College, Rich Products, Buffalo-Niagara Riverkeeper, Sewer Authority, Yelp, and AHA! Wow!
We've got a short survey for you! And you can get on our mailing list for our monthly newsletter! Lot's going on here on Niagara Street!