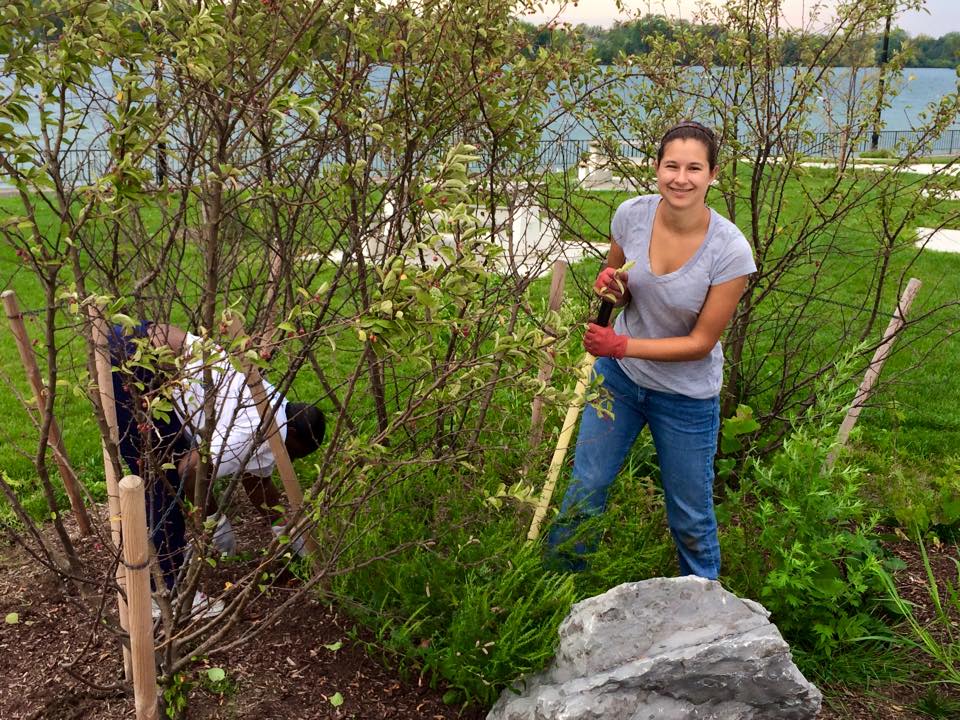 How lucky are we in WNY to be perched on the Great Lakes? How important is it to be stewards of our special location? Vision Niagara takes that responsibility pretty seriously on several fronts. We are working to preserve open, publicly accessible green space along the Niagara Street corridor. We participated in Green Code forums to protect our coastline. We support green infrastructure where possible. AND we organize clean-ups of Broderick Park.
Our first one this year is Earth Day, April 22nd from 10:00 am to noon. We'll have snacks to keep you going! Sign up through our good friends, Buffalo Niagara-Riverkeeper. Meet us at the shelter – you'll see our banner. Location is the base of West Ferry Street, continue down One Robert Rich Way, turn left after the bridge to get to the shelter.
Volunteers will also receive free admission and a beer ticket to Community Beer Works Anniversary Party beginning at noon, just down the street at Jersey & 7th!
We are thrilled to have sponsors and helpers! Buffalo State College, Rich Products, West Side Neighborhood Housing, Buffalo United Front, East Side Bike Club, CBW, and Bootleg Bucha!